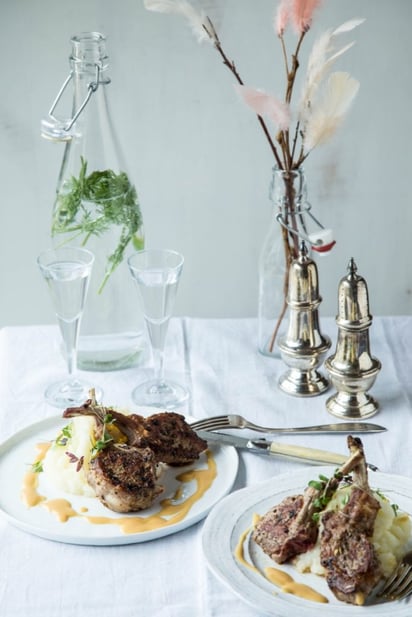 Gjetost Sauce
Gjetost, a creamy, brown Norwegian cheese, is fantastic in this easy-to-pair sauce.
Ingredients
(6)
2 tablespoon butter

2 tablespoon all purpose flour

1/2 cup milk

3/4 cup beef stock

1/4 cup shredded Gjetost cheese

Pinch of salt
Ingredient Facts and Health Benefits
Discover fascinating facts and health benefits about some of the ingredients in the recipe, including other delicious recipes!
Directions
In a medium saucepan, melt the butter over medium low heat. Add the flour and whisk until no lumps remain and the flour has a chance to cook a bit. 2-3 minutes.
Add the milk and beef stock, continuing to whisk until the mixture begins to thicken slightly. Add the cheese and stir until completely melted. If sauce is too thick add small amounts of additional beef stock until it's the correct consistency. Cover and keep warm.