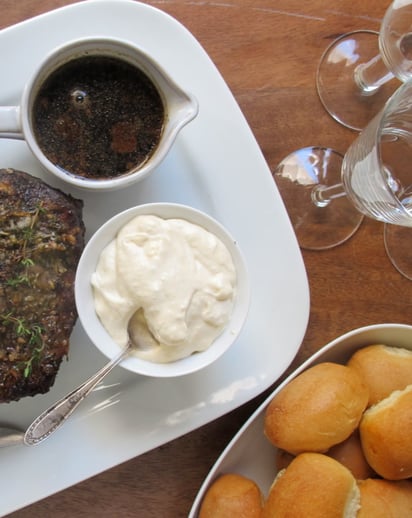 Horseradish Mousse
Plain whipped cream folded into the highly seasoned mayonnaise makes this sauce airy, yet with an assertive horseradish bite.
Ingredients
(7)
1/2 cup mayonnaise

1/3 cup prepared horseradish

1 1/2 teaspoon Worcestershire sauce

2 teaspoon fresh lemon juice

2 teaspoon Louisiana hot sauce

1/2 teaspoon coarse salt

1/2 cup heavy cream
Directions
Whisk together mayonnaise, horseradish, Worcestershire, lemon juice, Louisiana hot sauce and salt.
In a separate bowl, whip cream until soft peaks form. Fold into mayonnaise mixture. Refrigerate until serving. Makes 1 cup.