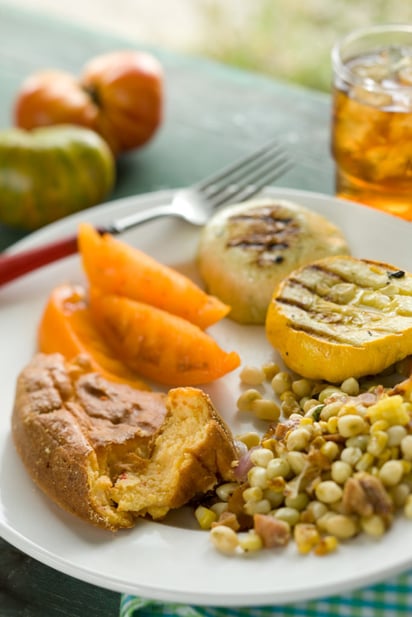 Garlicky Grilled Pattypan Squash
Grilling brings out the natural sweetness of this squash, along with a hint of summer smoke.
With their scalloped edges and round shape, pattypan squash are perfect for the grill.
Ingredients
(5)
6 large pattypan squash, cut in half horizontally

2 tablespoon olive oil

3 garlic cloves, minced

1/2 teaspoon kosher salt

Coarsely ground black pepper
Directions
Prepare grill.
Toss squash with olive oil, garlic, salt and pepper. Place on grill rack. Cook until browned, about 6 minutes each side.