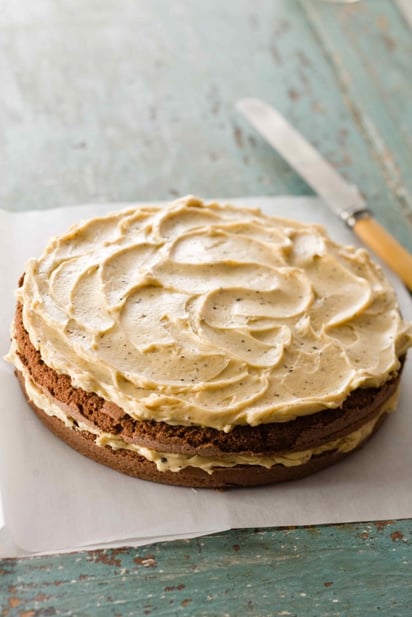 Creme au Beurre, Menagere (Butter Cream)
A classic baking basic, butter cream frosting, gets flavored with coffee.
This should be made with an electric beater; it is heavy work by hand. Use pasteurized shell eggs, if desired. And, for a smoother look, dissolve the coffee in a few drops of hot water before adding to other ingredients.
Ingredients
(5)
2 egg yolks

2/3 cup sifted powdered sugar

1 teaspoon instant coffee powder

6 ounce (1 1/2 sticks) softened butter

An electric beater
Directions
Rinse a 2 1/2 quart bowl in hot water, dry well, and combine all ingredients. Beat at a moderate speed for about 5 minutes to obtain a smooth cream. Chill until cream is cold, but still malleable, then fill and ice your cake. Use with Le Marquis (Chocolate Spongecake)