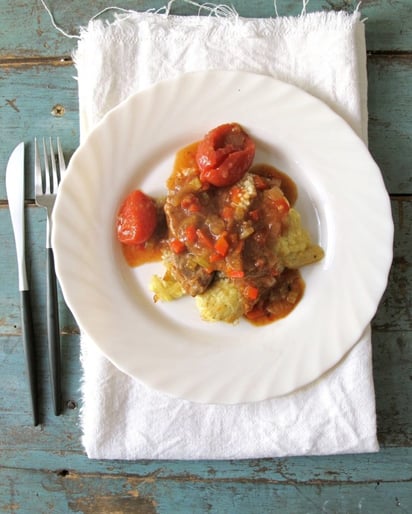 Toasted Garlic Grits
Toasted garlic grits are a traditional Creole brunch dish that also make a cozy dinner.
Sautéing the garlic until light brown adds a sweet, toasty flavor to the grits.
Ingredients
(9)
1 teaspoon butter

2 garlic cloves, minced

2 cup water

1/2 cup stone-ground grits

1/2 teaspoon salt

1/4 teaspoon freshly ground black pepper

1 egg

1/4 cup half-and-half

Shredded Cheddar cheese (optional)
Ingredient Facts and Health Benefits
Discover fascinating facts and health benefits about some of the ingredients in the recipe, including other delicious recipes!
Directions
Preheat oven to 350F. Butter a 1 1/2-quart casserole dish.
Melt butter in a medium saucepan over medium heat. Add garlic and sauté until golden brown. (Watch carefully as garlic goes from brown to burned in a flash). Add water and stir in grits, salt and pepper. Bring to a boil, reduce heat, and simmer until thick and creamy, about 20 minutes. Remove from heat and let cool slightly.
Beat egg with half-and-half. Add to grits, stirring well. Pour into a baking dish. Top with cheese, if using.
Bake about 20 minutes, until puffed and golden. Serve with Braised Round Steak.