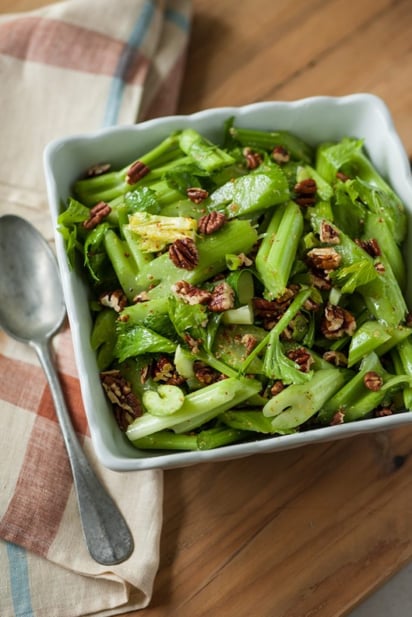 Celery Salad
A simple celery salad studded with toasted pecans.
Ingredients
(8)
1 green onion, sliced

1 tablespoon whole-grain mustard

Juice of 1 lemon

1/3 cup olive oil

1/2 teaspoon coarse salt

1 bunch celery, sliced

1 cup coarsely chopped, toasted pecans

Parmigiano Reggiano cheese, shaved (optional)
Directions
Combine green onion, mustard, lemon juice, oil and salt.
Whisk well. Toss with celery and pecans. Top with cheese, if using. Serves 12.