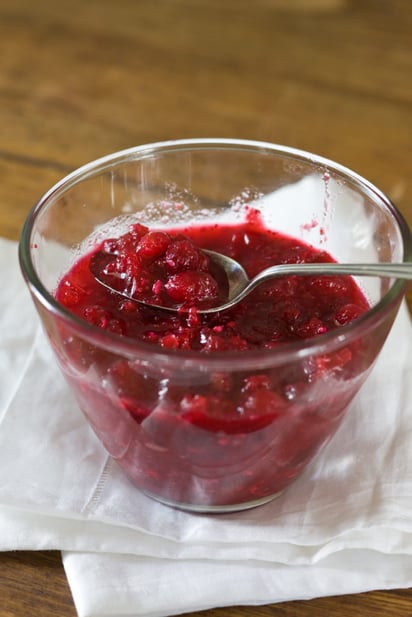 Cranberry Maple Sauce
A touch of crisp New England autumn resides in every splash of pure maple syrup.
Use only pure maple syrup; imitation and diluted syrups will give the sauce an ersatz flavor.
Ingredients
(5)
1 12-ounce bag fresh cranberries

3/4 cup pure maple syrup

1 cup apple cider or juice

1 large apple, peeled and cut in 1/4-inch pieces

1/3 cup chopped walnuts
Ingredient Facts and Health Benefits
Discover fascinating facts and health benefits about some of the ingredients in the recipe, including other delicious recipes!
Directions
Combine cranberries, maple syrup and apple cider in a saucepan and bring to a boil. Reduce heat and simmer, stirring occasionally, about 15 minutes or until cranberries burst and sauce is thick and chunky.
Remove from heat and stir in chopped apple and walnuts. Chill sauce until cold and thick, or up to three days before serving.