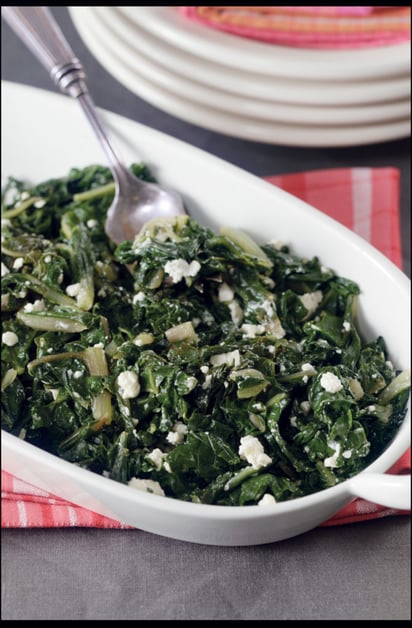 Chard with Lemon and Feta
Bright lemon and feta are perfect complements to earthy chard.
Ingredients
(6)
1 1/2 pound Swiss chard, trimmed and coarsely chopped

1 tablespoon butter

2 teaspoon fresh lemon juice

1/2 cup (2 ounces) crumbled feta cheese

1/4 teaspoon salt

1 teaspoon freshly ground black pepper
Directions
Rinse chard and place in a large pot with water clinging to leaves.
Cover and cook over medium heat until tender, about 10 minutes.
Drain well and return to pot.
Reduce heat to low. Add remaining ingredients; toss to combine.