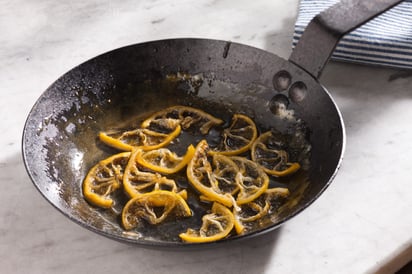 Candied Lemon Slices
A perfect topping for ricotta pie or cheesecake.
Ingredients
(3)
1 lemon

1/2 cup sugar

1/4 cup water
Directions
Cut lemon in half vertically. Cut each half into thin slices. Combine sugar and water in a skillet. Bring to a boil and add lemon. Simmer until lemons are cooked and liquid is reduced, about 10 minutes. Remove and let cool. Place in a jar and store in the refrigerator up for 1 month.