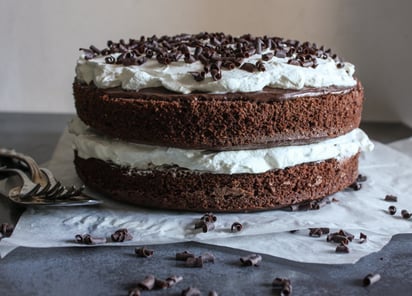 Nutella Chocolate Layer Cake
Ingredients
(18)
FOR THE CAKE:

1 cup milk

1 cup vegetable oil

1 ½ cups sugar

2 ½ cups cake flour

½ cup cocoa

2 large eggs

1 large egg yolk

½ teaspoon salt

2 teaspoons baking powder

1 teaspoon vanilla

FOR THE FILLING:

2 teaspoons instant coffee*

⅓ cup water*

1 ¼ cups Nutella**

2 cups whipping or whole cream

2 tablespoons Mascarpone

*you can also use regular or decaf coffee. Or replace with ⅓ cup brewed coffee.:
Ingredient Facts and Health Benefits
Discover fascinating facts and health benefits about some of the ingredients in the recipe, including other delicious recipes!