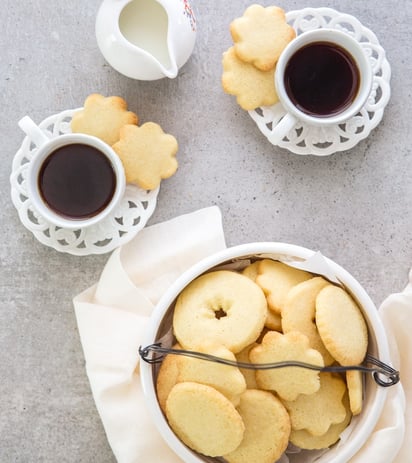 Italian Butter Cookies
Ingredients
(8)
2 cups all purpose flour*

1 1/2 teaspoons baking powder

1 pinch salt

1 cup butter (softened)

3/4 cup granulated sugar

1 large egg (room temperature)

1 teaspoon vanilla

*If the dough is too soft then add a tablespoon or two of flour to firm it up. It should be soft and firm but not loose.:
Ingredient Facts and Health Benefits
Discover fascinating facts and health benefits about some of the ingredients in the recipe, including other delicious recipes!