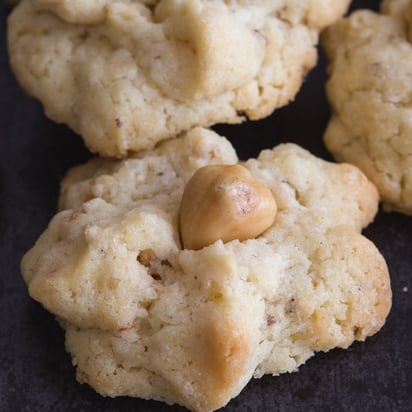 Italian Hazelnut Cookies
Ingredients
(10)
1/2 cup + 1/2 tablespoon salted butter softened

1/4 cup granulated sugar

1 cup all purpose flour

1/3 cup + 1 tablespoon hazelnuts *

3 tablespoons milk (I used whole milk)

1 large egg yolk

1 teaspoon vanilla

EXTRAS:

20 whole hazelnuts*

*Roast the whole peeled hazelnuts on a cookie sheet in a pre-heated 350F (180C) oven for about 5-6 minutes. Immediately move to a clean bowl.:
Ingredient Facts and Health Benefits
Discover fascinating facts and health benefits about some of the ingredients in the recipe, including other delicious recipes!