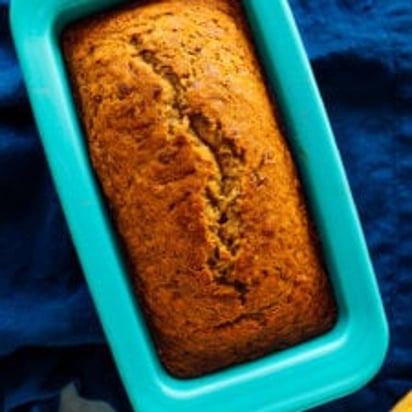 Healthy Banana Bread!
Ingredients
(11)
1/3 cup (75 grams) melted coconut oil or extra-virgin olive oil or high quality vegetable oil*

1/2 cup honey (168 grams) or maple syrup (155 grams)

2 eggs

1 cup (225 grams) mashed ripe bananas (about 2 1/2 medium or 2 large bananas)

1/4 cup (56 grams) milk of choice or water

1 teaspoon baking soda (NOT baking powder; they aren't the same!)

1 teaspoon vanilla extract

1/2 teaspoon salt

1/2 teaspoon ground cinnamon, plus more to swirl on top

1 3/4 cups (220 grams) white whole wheat flour or regular whole wheat flour**

Totally optional: 1/2 cup mix-ins like chopped walnuts or pecans, chocolate chips, raisins, chopped dried fruit, fresh banana slices...
Ingredient Facts and Health Benefits
Discover fascinating facts and health benefits about some of the ingredients in the recipe, including other delicious recipes!