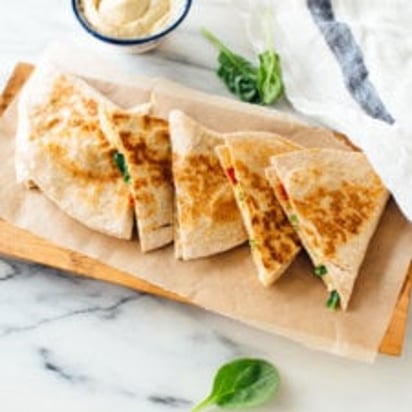 Hummus Quesadillas!
Ingredients
(5)
One 8-inch whole grain tortilla (or gluten-free tortilla for gluten-free quesadillas)

1/4 to 1/3 cup hummus of choice (green goddess hummus is my favorite)

Fillings of your choice (I used a handful of sautéed spinach in olive oil, rinsed oil-packed sun-dried tomatoes, and some thinly sliced Kalamata olives)

Extra-virgin olive oil, for brushing

Optional, for serving: additional hummus, hot sauce, pesto, etc.
Ingredient Facts and Health Benefits
Discover fascinating facts and health benefits about some of the ingredients in the recipe, including other delicious recipes!