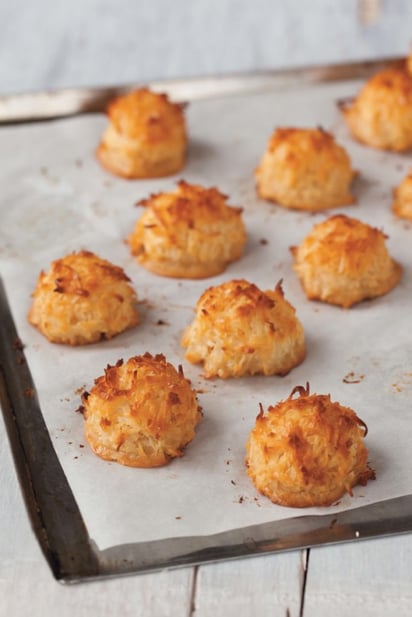 Vanilla Macaroons
A simple five-ingredient macaroon recipe featuring a hint of vanilla.
Ingredients
(5)
1 cup sweetened condensed milk

1 teaspoon vanilla extract

1 (14 ounce) bag sweetened, shredded coconut

2 large egg whites

1/4 teaspoon coarse salt
Directions
Preheat oven to 350F. Line a large baking sheet with parchment.
Combine condensed milk and vanilla in a large bowl. Add coconut and stir until thoroughly mixed.
Beat egg whites and salt until very stiff peaks form, 2 1/2 to 3 minutes. Gently fold egg whites into coconut mixture.
Dip 2 spoons into water, shake them off and form mixture into balls slightly smaller than a golf ball. Do not compact mixture. Place on baking sheet about 1 inch apart. Bake 20 to 25 minutes. Let cool completely. Makes 24.