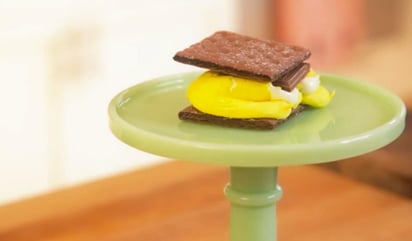 Delightful Peeps S'Mores
S'mores with Peep marshmallows are treats that are as fun as they are sweet.
With all the different flavors and colors of Peeps marshmallows now available, you can really get creative with this recipe! We think the gingerbread or peppermint flavored marshmallows would make some pretty tasty s'mores, too.
Ingredients
(3)
Regular or chocolate graham crackers, broken into squares

Assorted Peeps

Semisweet or bittersweet chocolate, broken into squares
Directions
Place half the graham crackers on a baking sheet. Top each with two Peep marshmallows. Run under broiler until Peeps are just toasted and browned.
Top each marshmallow with chocolate and another graham cracker. Enjoy!