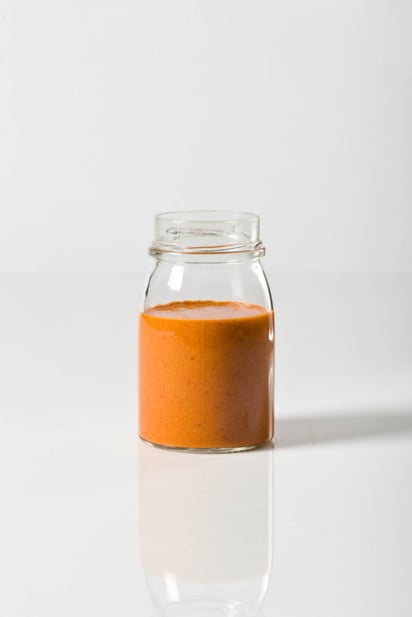 Smoked Red Pepper-Walnut Dressing
This smoky sauce easily stands in for cocktail sauce to serve with boiled shrimp.
Ingredients
(6)
1 cup chopped roasted red peppers (jarred will work)

1/2 cup extra-virgin olive oil

1/2 cup coarsely chopped walnuts, toasted

2/3 cup pomegranate juice

1 teaspoon coarse salt

Crushed red pepper flakes (optional)
Directions
Combine ingredients in a food processor or blender. Whirl until smooth. Makes 2 cups.