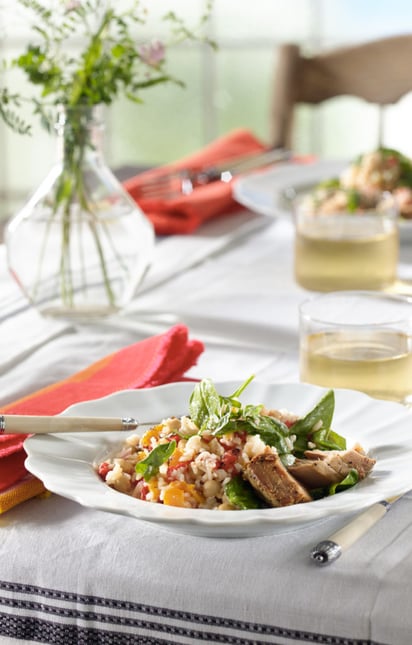 End of Summer Rice Salad with Tuna
A super easy and zesty salad built on leftover Chinese rice.
Ingredients
(12)
2 1/2 cup cold basmati or white rice

1 (16-ounce) can garbanzo beans, drained and rinsed

3 chopped roasted red and/or yellow bell peppers

1/2 cup chopped fresh basil

1/2 cup finely chopped red onion

2 garlic cloves, crushed

1/4 cup extra virgin olive oil

1/4 cup fresh lemon juice

1/2 teaspoon salt

1/2 cup crumbled feta cheese

8 ounce cooked fresh tuna steaks, chunked

2 cup baby spinach leaves
Directions
Combine all ingredients in a bowl; toss well. Let stand at least 1 hour.
Serve at room temperature.