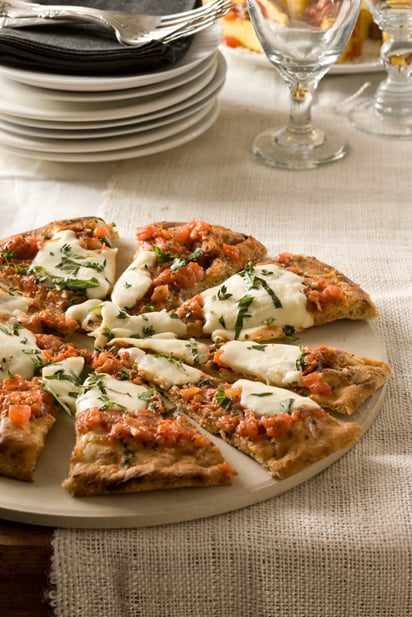 Grilled Pizza with Mozzarella
Pizza on the grill is a perfect summertime meal—add toppings to suit your tastes.
Ingredients
(4)
1 (10-ounce) premade thin pizza crust

1 1/2 cup Pomodoro Sauce (see recipe)

1/2 pound fresh mozzarella, cut into 1/8-inch slices

Coarsely chopped fresh basil
Directions
Prepare grill.
Place pizza crust on grill rack and cook directly over medium flame until lightly browned, 5 to 10 minutes. Flip. Spread Pomodoro Sauce on crust and top with mozzarella slices. Grill, with lid closed, until the bottom side of the crust is browned and the cheese is melted, about 10 minutes. Scatter with basil.
Carefully remove from grill with two large spatulas.