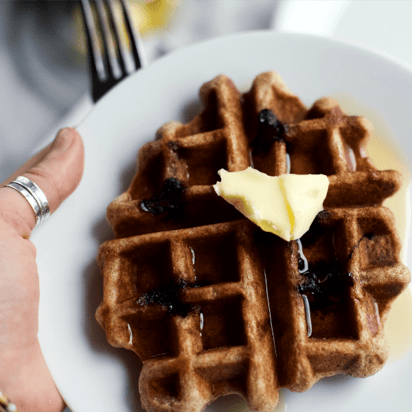 Yeast-Raised Whole Grain Waffles
Ingredients
(10)
2 c. milk:

1/2 c. butter, melted:

1/4 c. raw sugar:

1/2 tsp. salt:

1 tsp. vanilla:

2 eggs:

3 c. whole wheat flour:

2.5 tsp. yeast:

1/2 c. warm water:

1 c. frozen marionberries (or favorite berries):
Ingredient Facts and Health Benefits
Discover fascinating facts and health benefits about some of the ingredients in the recipe, including other delicious recipes!