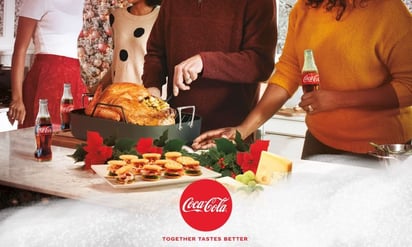 RITZ Deli "Sandwiches"
Ingredients
(12)
48 RITZ Crackers

12 Coca-Cola Sodas, 8oz Glass Bottles

24 Lettuce Leaves

3 Campari Tomatoes

4 Deli-Style Roasted Turkey Breast Slices

4 Bacon Strips

2 T Ranch Dressing

4 Genoa Salami Slices

3 Provolone Cheese Slices

4 Deli-Style Black Forest Ham Slices

3 Roasted Red Bell Pepper Strips

2 T Creamy Italian Salad Dressing
Directions
Place 24 crackers in single layer on serving tray or board; top with lettuce.
Top 12 of the lettuce-topped crackers with 1 piece EACH tomato, turkey and bacon; drizzle with ranch dressing.
Top remaining lettuce-topped crackers with 1 piece EACH salami, provolone, ham and red pepper; drizzle with Italian dressing.
Cover with remaining crackers to make 24 sandwiches. Serve with Coca-Cola.
Note

For best results, prepare using small salami slices for best fit on crackers.
For nutritional information visit snackworks.com.